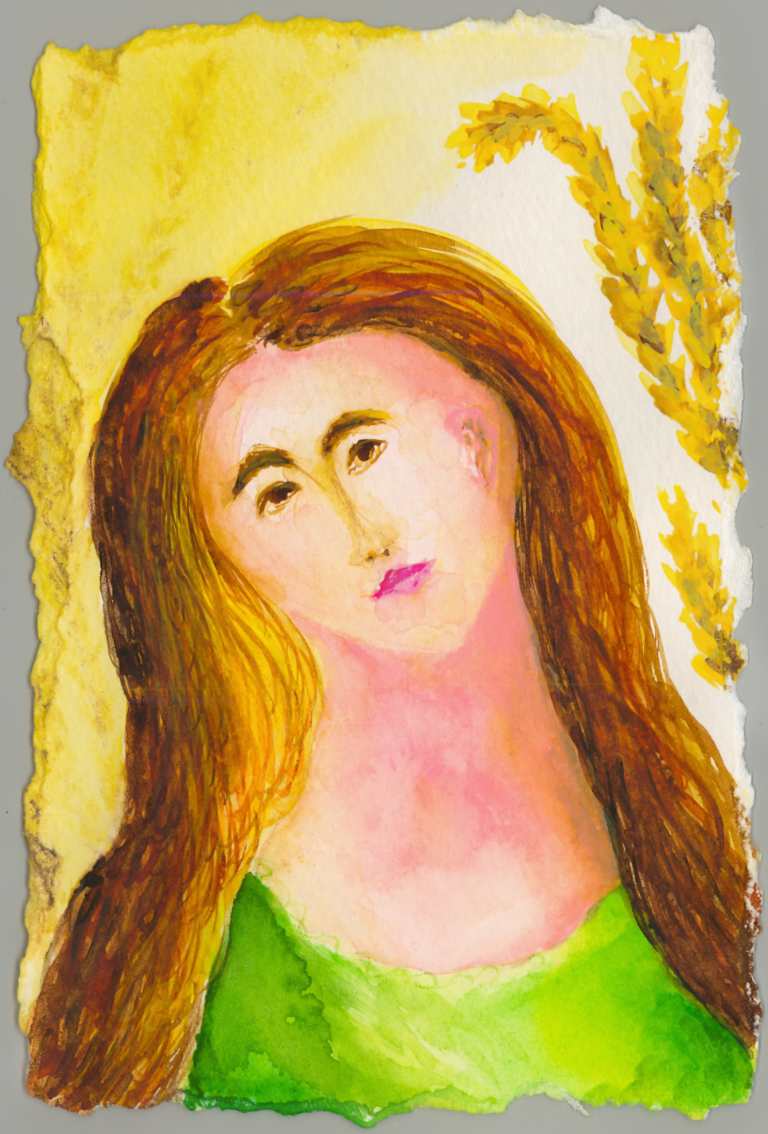 Sun into Virgo: Time to See Details and Reap a Helpful Harvest, Anne's latest article, has been picked up by OpEdNews, a leading news website. The article reviews the astrological sign Virgo and offers tips for harmonizing with its practical, helpful, purifying energies. It also explains the many astrological happenings this month as planets shift signs and intense "2012 energy" returns toward the end of September.
Article made site's top feature stories, now in "Hot News" top 50

The OpEdNews editors headlined "Sun into Virgo" in the top Life/Arts news as soon as they published the article. In addition, the story has drawn enough readers to rank among the site's top stories: it's now listed in the "Hot News" top 50 stories.
Besides giving background on Virgo traits and tendencies, "Sun into Virgo" explores this sign's rich astrological symbolism. As with earlier articles in Anne's astrology series, it features one of her original paintings and one of her photographs; both artworks harmonize with Virgo's energy and symbolism and feature items associated with this late summer Sun sign. In addition, the story presents a meditation at the end to take readers deeper into Virgo's spiritual and mystical themes and significance; using this meditative material can help everyone (not just Virgos) make the most of this astrological month and its powerful energies of purity and perfection.
See the "Sun into Virgo" article now at the OpEdNews site. For more of Anne's articles featured on the site, visit her contributing author page.